Be happy, don't worry, and don't try to write about it
For reasons that ever elude me, I find it much easier to craft language to convey anger or sadness or poignancy or fear than to convey simple joy.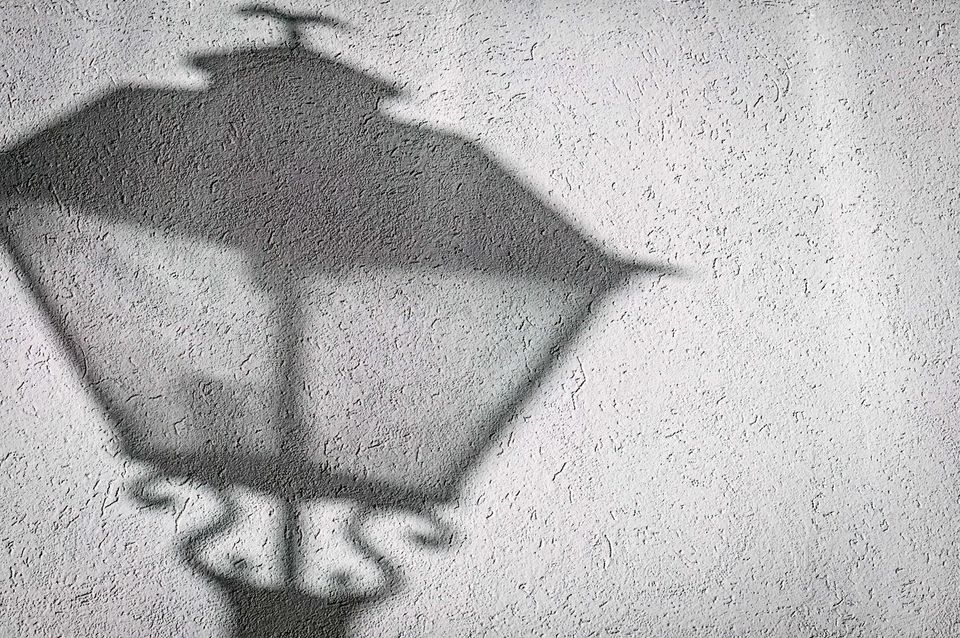 Or, if you can't say something nice, join the club
The doctor's amanuensis writes:
This morning, at the breakfast table, I looked out through glass doors to our deck where there is a cubical fire pit. When we're not using it to warm a chilly cocktail hour, we drape it with a protective plastic cover. Years ago we bought a piece of kinetic art for the same deck, and now, as it spun in a cold morning breeze, its shadow whirled on the sunlit stage of the fire pit's cover. I watched, briefly mesmerized, flush with happiness but aware of a subtle undercurrent of friction.
I live much of my life in my head and through words. For most of the past 50 years I have worked to find language that joggles the mind, engages the senses, suggests wider possibility, and engenders feelings. The last is the tricksy one, and the source of the friction set off by the shadow-play on my deck.
For reasons that ever elude me, I find it much easier to craft language to convey anger or sadness or poignancy or fear than to convey simple joy. This provides one way to read Tolstoy's opening of Anna Karenina: "All happy families are alike; each unhappy family is unhappy in its own way." He's wrong about happy families, and surely knew that, but making a good story out of happy families was too big a task even for the master, so he dismissed them — why bother if they're all alike? — and moved on to what he knew he could work with: unhappiness, jealousy, anger, longing, despair.
It is much harder, really hard, to write joy or happiness or even warmth without lapsing into cliché or greeting-card banality.
Of course I can write a simple expression of joy, but it never amounts to more than "this filled me with joy." (See above.) I can list what makes me happy, but it's just a list. I can describe a scene in which people experience joy or the rush of beauty or love, but all it does is say, Look at the joyous people. It is much harder, really hard, to write joy or happiness or even warmth without lapsing into cliché or greeting-card banality. When I read artful prose meant to make me angry, I feel myself becoming angry along with the writer or the characters on the page. I read a similar description of fear and feel myself become anxious. But it's rare that I read a description of beauty that makes me feel beauty, except for maybe an appreciation of some lovely descriptive prose. I've never read a description of the Icelandic landscape that prompted the feeling I had when I gazed at that landscape myself. This is why most travel writing bores me and so much nature writing seems inert.
Maybe there are writers who have turned happiness into art and I'm too poorly read to have found them. But I suspect not.
Why should this be? I'll start with this: Happiness is shallow. If it were profound, it would not be so fleeting. When we say "I just want to be happy" or "I just want you to be happy" we are not saying much, and we know it, which is why it's so often a false sentiment meant to disguise what we really want. If you love someone, ignore this childish wish for happiness and as an adult say, "I just want you to be engaged. I want you to be alive to your own one life."
Because happiness is shallow, there's less to mull. We think a lot about what scares us, angers us, saddens us, disappoints us. Joy? Not so much, save for dreamy nostalgia for past joyful moments. We want and need to resolve sorrow or pain or hatred. We're not moved to resolve happiness, just to sustain it somehow and find more when it passes its expiration date, which it always does. We want to resolve the dissonant chord, the minor or the seventh. We feel no need to resolve a major chord, and happiness is a major chord. Not even a rich one like E major but a dull one like C major. Meh. Nowhere to go with that. Anger or resentment often have a point source; we know exactly what has made us mad, but what makes us happy can be more amorphous. We're just in a good mood, why ask why?
As a species we evolved into language out of the need to do many things, including resolve suffering. And contentment does not prompt the artistic impulse. Not once in my life have I awakened to the thought, I am so happy today I just have to write something. Friction makes art. Tension makes art. Don't worry be happy makes a catchy pop song. Writers may have failed to develop the chops to write well about happiness because there's never been much need.
There are emotional states that, perhaps, can only be apprehended by music or painting or dance — joy, exuberance, sublimity, being overwhelmed by beauty. As a writer, maybe I have to accept that scribbled sentences cannot do everything. Goddam it.
The estimable Leslie Jamison gave this some thought at the behest of The New York Times. She too referred to Anna Karenina — great minds think alike — specifically a scene featuring Levin exultant after his marriage proposal has been accepted:
But what makes the passage such a sublime evocation of happiness — to my mind — is precisely the way it delivers "material life" in such crystalline terms: "And what he saw then, he never saw again after. The children especially going to school, the bluish doves flying down from the roofs to the pavement, and the little loaves covered with flour, thrust out by an unseen hand, touched him. . . . The dove, with a whir of her wings, darted away, flashing in the sun, amid grains of snow that quivered in the air. . . ."
I'd love to have you feel what I felt looking out on my deck this morning. I'd love for you to be flushed with happiness too. Seems like a worthy project. But I'm not Tolstoy, so maybe what I've said here is the best I can do.